Product Care & Repair
A piece of fine jewellery from McKinney's Jewellers is an investment in impeccable craftsmanship and extraordinary design.
Cautious care will contribute to preserving the original elegance and may prohibit future repair and restoration of your fine jewellery. This way, it may even be passed on from one generation to the next.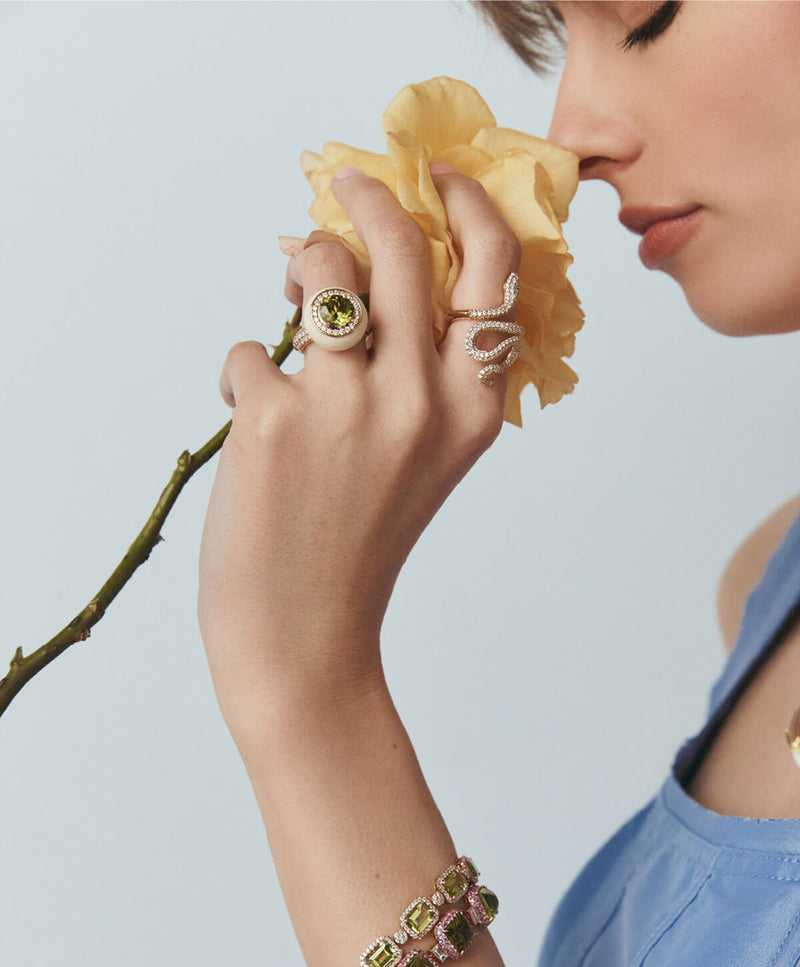 Safekeeping
We recommend that you put on your jewellery in the morning and take it off at night before bedtime. Physically demanding exercises may cause unnecessary wear to a piece of jewellery. We recommend that you always make sure to take off your jewellery before house and garden work, cooking, swimming, bathing and sports activities.

In order to avoid blows to and marks on handcrafted surfaces fine jewellery must be worn with caution. It must not be directly exposed to hard and rough objects that may cause damage to the precious metal – among these other pieces of (gold) jewellery, door knobs, bannisters, garden tools, tools and stoneware and clay pottery.

Keep your fine jewellery in a secure location, eg. in the original box/bag that came with the item or in a travel clutch. Do not put heavy objects on top of jewellery items or next to them as this may cause damage to your jewellery or wring them out of shape. Colliers and chains must be closed and put in a flat position, hung or wrought around a soft element to avoid them from tangling and to remain ready for use.

Fine jewellery adorned with brilliant cut diamonds, precious stones or pearls should be examined once a year depending on how frequently the jewellery is worn. It might be difficult to spot with the naked eye, but a piece of jewellery can have been exposed to light blows or wear that may constitute a risk of stones or pearls becoming loose or even lost.
Request a Repair
We are delighted to offer cleaning and repair at McKinney's Jewellers.

Our services include:

Professional jewellery resizing, cleaning, polishing, makes, repairs, redesigns, restorations and valuations.